---
Mythological Migrations: Imagining Queer Muslim Utopias, 2018 — present


Mythological Migrations: Imagining Queer Muslim Utopias
examines formations of queer identity and resistance in Muslim migratory contexts. Responding to an urgent need to recognize queer Muslim voices and address the rampant Islamophobia in Europe, the research contextualizes narratives of Muslim LGBTIQ+ immigrants in Islamic history, mythologies, and art. Through artistic and curatorial interventions, the project challenges and re-imagines spaces of exclusion and fetishization.
The project is part of Abdullah Qureshi's ongoing doctoral studies at Aalto University, Finland, and includes two artistic components,
Chapter 1: The Nightclub
(2019) and
Chapter 2: The Darkroom
(2020), and a monograph (
forthcoming
).

Supervisor and Advisor: Dr. Mira Kallio-Tavin, Aalto University, Finland
Advisor: Jeuno Kim, University of Gothenburg, Sweden
Supported by: Kone Foundation, Finland

Chapter 1: The Nightclub

Commissioned by
Publics
for
Today Is Our Tomorrow Festival,
Club Kaiku, Helsinki,
Chapter 1: The Nightclub
is a one-night multidisciplinary exhibit that addresses exclusionary histories in European culture that target immigrants and bodies of colour.
13 September 2019
Photographs courtesy: Aman Askarizad, Kush Badhwar, and Joni Korhonen, 2019
Program:
Premiere of Journey to the CharBagh

A film by Abdullah Qureshi, with Danai Anagnostou as Producer, and Directors of Photography: Hadi Rehman and Kerttu Hakkarainen.
Performance by Meera Band

Classical music; covers of Fairuz, Dalida, and Warda Al Jazairia
Where are you from?
A film by Tamara Al-Mashouk
Alif is for Awakening
A performance by Zulfikar Ali Bhutto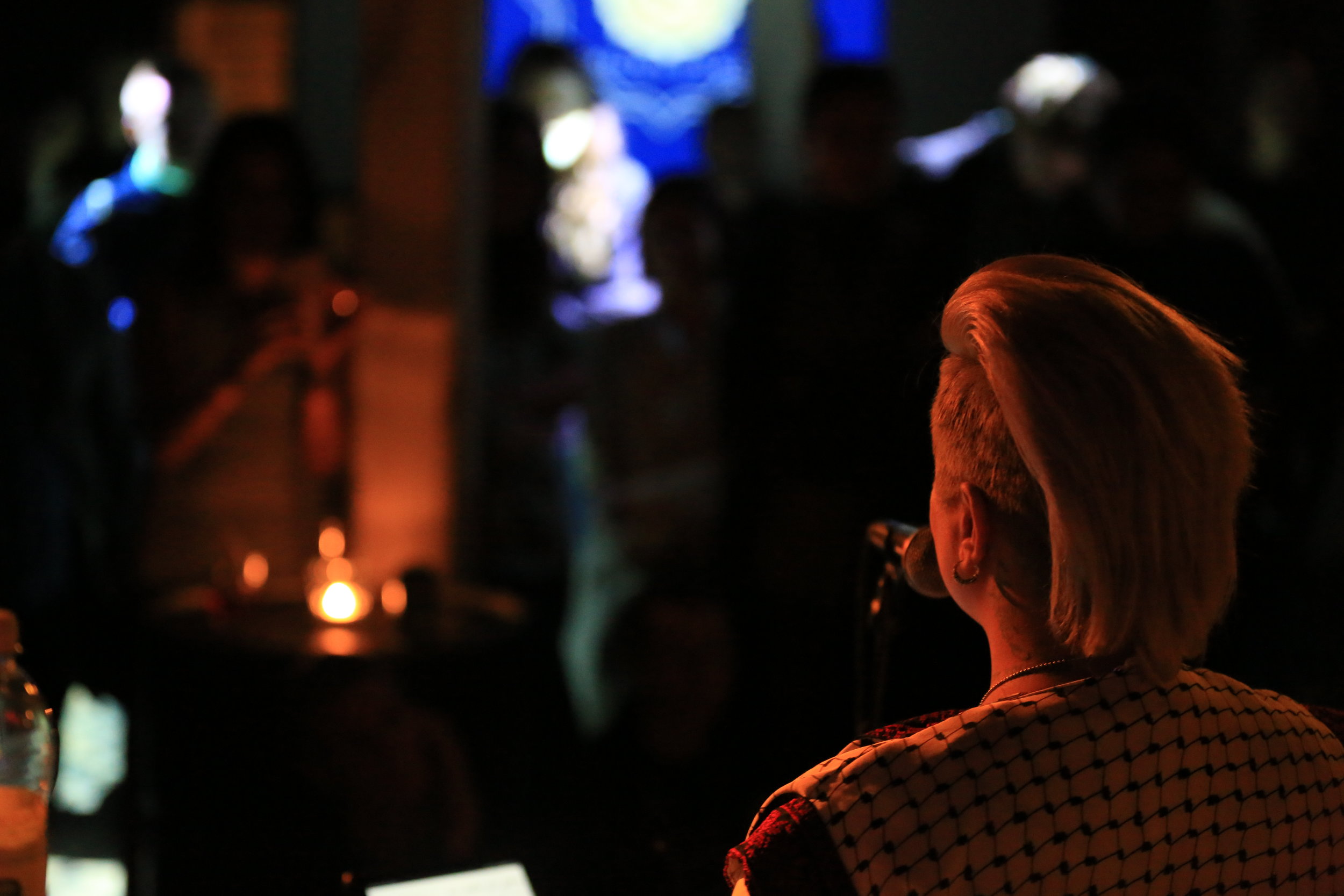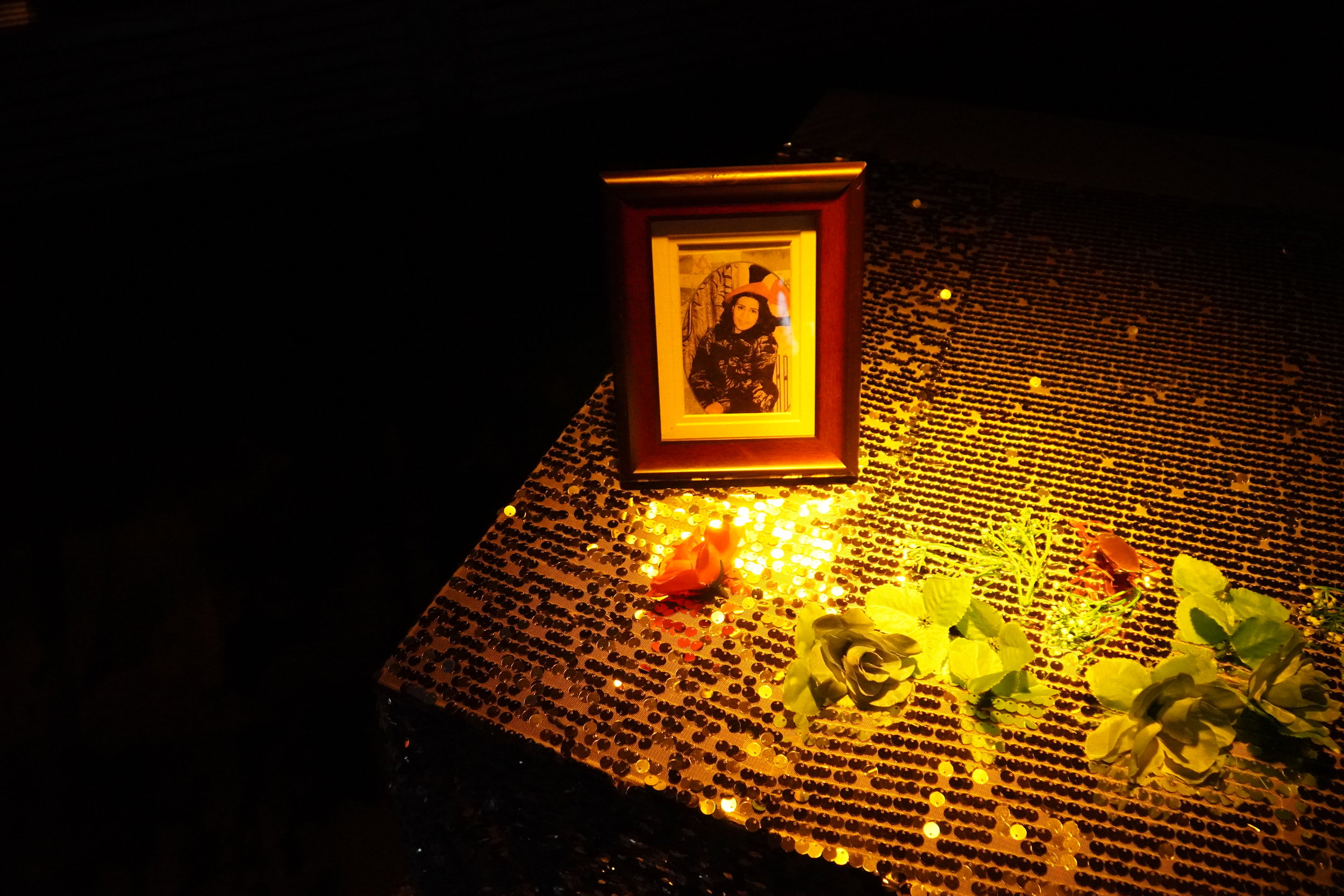 Chapter 2: The Darkroom


Organized virtually, in collaboration with Gay Sauna Vogue, Helsinki, and Centre for Feminist Research, York University, Toronto, Chapter 2: The Darkroom examines critical views on cruising, erotic spaces, and liberatory sexual practice from queer, Muslim, and BIPOC perspectives

28 – 31 October 2020

The program includes artistic contributions, films, and talks, featuring:

Tamara Al-Mashouk, Morehshin Allahyari, Lina Bembe & Max Disgrace, Zulfikar Ali Bhutto, Mustafa Boga, Yara El Safi, Sunil Gupta, Jaya Jacobo, Abdi Osman, Blake Paskal, Hadi Rehman, Anthony Rosado, Queering Space x Amani Saeed, Umair Sajid, Begum Taara Shakar, and Derrick Woods-Morrow.
Chapter 2: The Darkroom
Talk Schedule
October 28
16:00 EET; 10:00 EST
Chapter 2: The Darkroom
Introduction
Abdullah Qureshi
Hosted by the Centre for Feminist Research, York University, Toronto. Co-Sponsored by The School of Gender, Sexuality and Women's Studies, The Sexuality Studies Program, and School of the Arts, Media, Performance & Design

17:00 EET; 11:00 EST
Artist Panel
Queerness Elsewhere
Hadi Rehman, Begum Taara Shakar, and Umair Sajid in conversation with Abdullah Qureshi

18:30 EET; 12:30 EST
Artist Panel
Unraveling and Revealing: Intimate Encounters
Abdi Osman and Yara El Safi in conversation with Zulfikar Ali Bhutto
Hosted by the Centre for Feminist Research, York University, Toronto. Co-Sponsored by The School of Gender, Sexuality and Women's Studies, The Sexuality Studies Program, and School of the Arts, Media, Performance & Design


October 29
17:00 EET: 11:00 EST
Queering Space x Amani Saeed
Ihsan, a spoken word performance and conversation

18:30 EET: 12:30 EST
Panel Discussion
Much Handled Things Are Always Soft
Derrick Woods-Morrow, Blake Paskal, and Anthony Rosado in conversation with Tamara Al-Mashouk

October 30
17:00 EET: 11:00 EST
Artist Talk
Sun City and Beyond
Sunil Gupta

18:30 EET; 12:30 EST
Panel Discussion
Trans and Femme Perspectives on Art, the Erotic, and Representation
Jaya Jacobo, Lina Bembe & Max Disgrace in conversation with Danai Anagnostou


October 30
17:00 EET; 11:00 EST
Artist Panel
Reversing the Orientalist Gaze
Tamara Al-Mashouk, Mustafa Boga, and Zulfikar Ali Bhutto in conversation with Abdullah Qureshi

18:30 EET: 12:30 EST
Conclusion
On process, organization and collaboration
Abdullah Qureshi & Danai Anagnostou in conversation with Mira Kallio-Tavin
Supported by